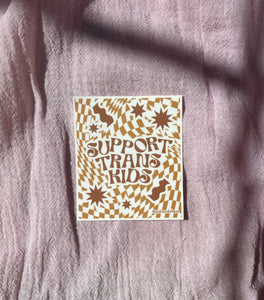 Support Trans Kids - Sticker
Vinyl sticker. 2.5" x 2.9"
Ash + Chess is a stationery & gift company run by queer and trans couple Ashley Molesso (she/her) and Chess Needham (he/him), based out of Kingston, New York, USA. They create greeting cards, art prints and more in bold, retro color palettes, often using their artwork to uplift the queer community.